Gas/Wood Burning Conversions:
Are you tired of dealing with the hassle of a wood-burning fireplace? Or maybe you're looking for a more natural ambiance than a gas fireplace can provide. Whatever your preference, Smokey's Fireplace & Chimney can help you make the switch with our gas/wood burning conversion services.
Converting your fireplace from gas to wood burning or vice versa requires professional expertise to ensure that it is done safely and correctly. Our experienced technicians have the skills and knowledge to perform the conversion with the highest level of quality and safety.
We'll start by inspecting your existing fireplace to ensure that it's suitable for the conversion. Then we'll provide you with a range of options for gas or wood-burning inserts, depending on your preferences and needs. Our team will take care of the entire process, from installation to testing and certification.
Don't settle for a fireplace that doesn't meet your needs or preferences. Contact Smokey's Fireplace & Chimney at (214)538-0242 to schedule your gas/wood burning conversion today. We serve the North Dallas area, including Denton, Corinth, Krum, Aubrey, Frisco, Plano, Lake Cities, Sanger, Lewisville, Ft. Worth, McKinney, and Garland.
Wood Burning Conversions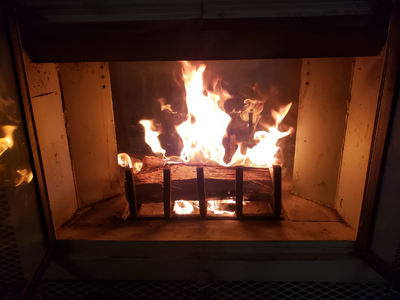 Gas Burning Conversions